FOR IMMEDIATE RELEASE
CONTACT: Matt Sheley at (401) 842-6543 or msheley@middletownri.com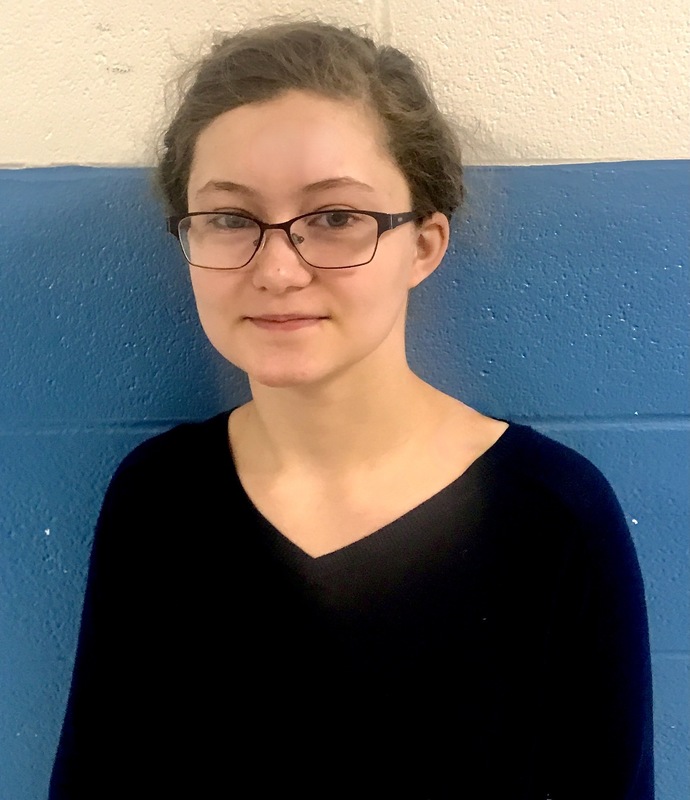 STUDENT OF THE WEEK:
GAUDET MIDDLE SCHOOL EIGHTH GRADER CHLOE TYSOR
MIDDLETOWN, R.I. (FEBRUARY 18, 2022) – In each of the schools across Middletown, there are students doing excellent, noteworthy things. As part of a new feature from the Town, a different student will be spotlighted for their efforts to make Middletown a more special place to live, work and play.
Name: Chloe Tysor
Age: 14
School: Gaudet Middle School
Grade: Eighth
Parent(s)/Guardian(s): Morgan and Jennifer Tysor
Accomplishment(s): "I'm going to Dallas for a biomedical engineering summer program."
Quotable: "My favorite subject is math because I like problem solving. However, I like all subjects."
Favorite Color: Blue
Favorite Band: Taylor Swift
Best TV Show: "WandaVision"
Person/People I Look Up To: My mom
Go To Meal: Tacos or Mac & Cheese
I'd Rather Not: Eat broccoli
What I'd Like To Do When I'm Older: Become an engineer, preferably in the biomedical or aerospace fields
Favorite Middletown Hangout: The Newport County YMCA, where Chloe spends a considerable amount of time for swim practice
Comment From Teacher/Staff Member: "Chloe is an extremely dedicated and hard working student. She is the first to volunteer and the first to help out other students. She is studious and always strives for the best," Gaudet Middle School Spanish teacher Michael Goodreau.
Who I'd Like To Thank: "I'd like to thank my teachers for always pushing me to do my best."
Story Link: https://www.middletownri.com/D...